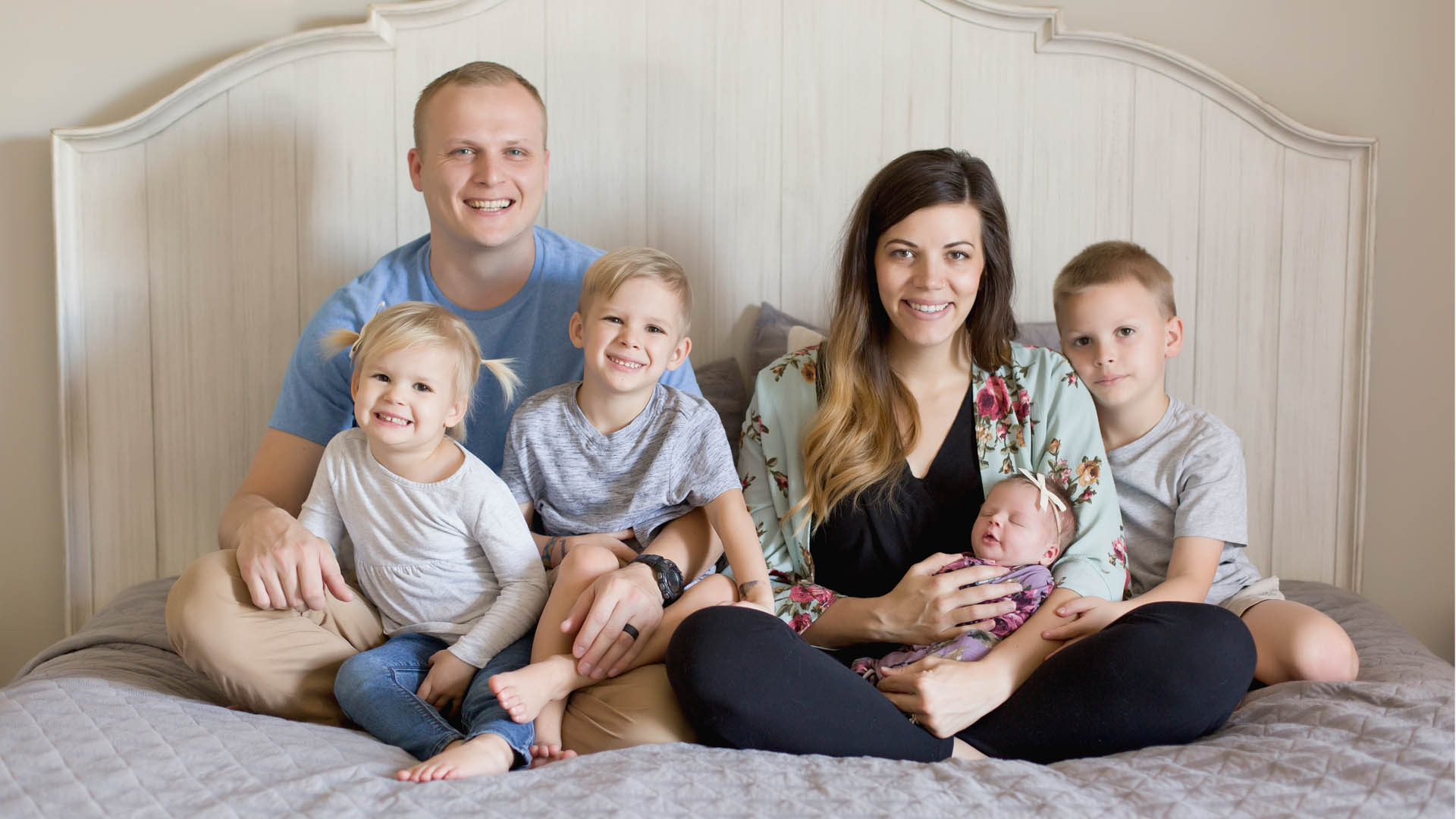 Foster Care Journey (Part 2)
April 6
---
By: Yuriy and Madison Perekotiy

One night I had to tell a young girl that she was moving. After "losing" her parents and relatives in the last week, she was now losing the security she felt in our home, her school and her classroom. Plus, her youngest newborn brother would stay with us until he was healthier.
So why did they leave?
We took in that sibling group of three on an emergency basis because there were no foster families in our county with room for all of them. There were no foster families in our city so that she could stay in her first grade class.
She tried to grasp transition for the third time that week. She looked up and asked me, "But do you want me to leave?" Of course we didn't want her to leave or to be separated from her little brother (as she had become a caretaker for him). However we simply didn't have the margin to care for a medically needy newborn with two siblings, plus our two biological children at the same time. Everyone would have suffered, a lesson we learned earlier in our fostering journey.
Jesus provided a foster family to take in this little girl and her brother. Not just any family, but Christ-followers and friends of ours. This is the kind of transition needed in foster care - between homes where Jesus is the center and reason for everything. The Lord knew that this was her story. He knew where she was going and His heart was broken more than mine.
We had a 4-year-old little boy with us for about 7 months, our longest placement. We called him "Cow Lick" because he had two perfect little swirls at the back of his head. Each week he constantly longed for the day he visited with his biological mom! As a toddler, he would ask every morning when he could see his mom. So we made him a "calendar" to help him know when it was "Mommy Day".
These are things that should not be. I had so many questions for God. "Why are children suffering? Why isn't his mom getting better? Why is it so hard with him?" Foster care brought me to my knees in a way nothing else has — longing for a day with no more sadness, no more sin and no more tears in heaven. To this day, I still don't have answers, but I have God's Word.
It was all I could do during our journey to grasp to the the truth of Psalm 10 - "But You do see, for you note mischief and vexation, that you may take it into Your hands; to You the helpless commits himself: You have been the helper of the fatherless...call the evil doer's wickedness to account till you find none... O LORD, You hear the desire of the afflicted; You will strengthen their heart; You will incline Your ear to do justice to the fatherless and the oppressed, so that man who is of the earth may strike terror no more."
Our fostering journey was a roller coaster. We laughed, cried, saw depravity and sin both in this world and in our own hearts. We were broken, brought to our knees and lifted up by countless brothers and sisters. We came to know the true meaning of "starving", unpacked several kiddos' belongings from trash bags, rocked children while they cried for a different mommy.
We went to the doctor for the weirdest things, logged thousands of miles for visits and treated more cases of lice than I care to count. We have seen the hard work that is done at DHR by all their staff. They need our prayers, support and encouragement as they navigate some of the darkest parts of our community on a daily basis.

We have been stretched, quick to anger and see the damage it does, then turned to the God-given resource of TBRI and Dr. Purvis. The way we connect and parent has been shaped by this experience for the better. We have seen the struggle for reunification, the heartbreak of disrupted placements, the tragedy of termination of parental rights and the beauty of adoption.
We have said "yes" when we should have said "no" and seen the effects of our choices that gave our family no margin to breathe. Praise God by His grace our marriage was sustained and strengthened - Yuriy and I found ourselves more together than ever. However that is not always the case for foster and adoptive families.
Our children were affected as much, if not more, than we were. Fostering forever changed our family in both positive and very challenging ways. We were weary-- so weary at some points. The Lord constantly reminded us that we could not handle anything except by His grace and power.
We could not have survived without the outpouring of prayer and love from family and friends. If you cooked us a meal, we ate and gave thanks for you with full bellies (and a clean kitchen). If you watched our children, we know that they were well cared for in our absence. If you donated clothes, diapers, or anything else, we saw the evidence of your giving on the backs of children in care. And if you cleaned my home, just bless you for stepping into the mess! So many times the Lord provided exactly what we needed at exactly the right time through fellow believers.
We started the journey of foster care not knowing what it really was… we were drawn closer to Christ and our eyes were opened to the sin that muddles our souls. In a beautiful way, Jesus Christ stepped into our mess. So we stepped into the mess on behalf of these children. We did it inadequately and imperfectly, but we hope it reflected Christ.
"But I will hope continually and will praise You yet more and more. My mouth will tell of your righteous acts, for they are far more than I can count." - Psalm 71:14-15
---
Subscribe for blog updates
Stay connected with 3Circle's mission updates!