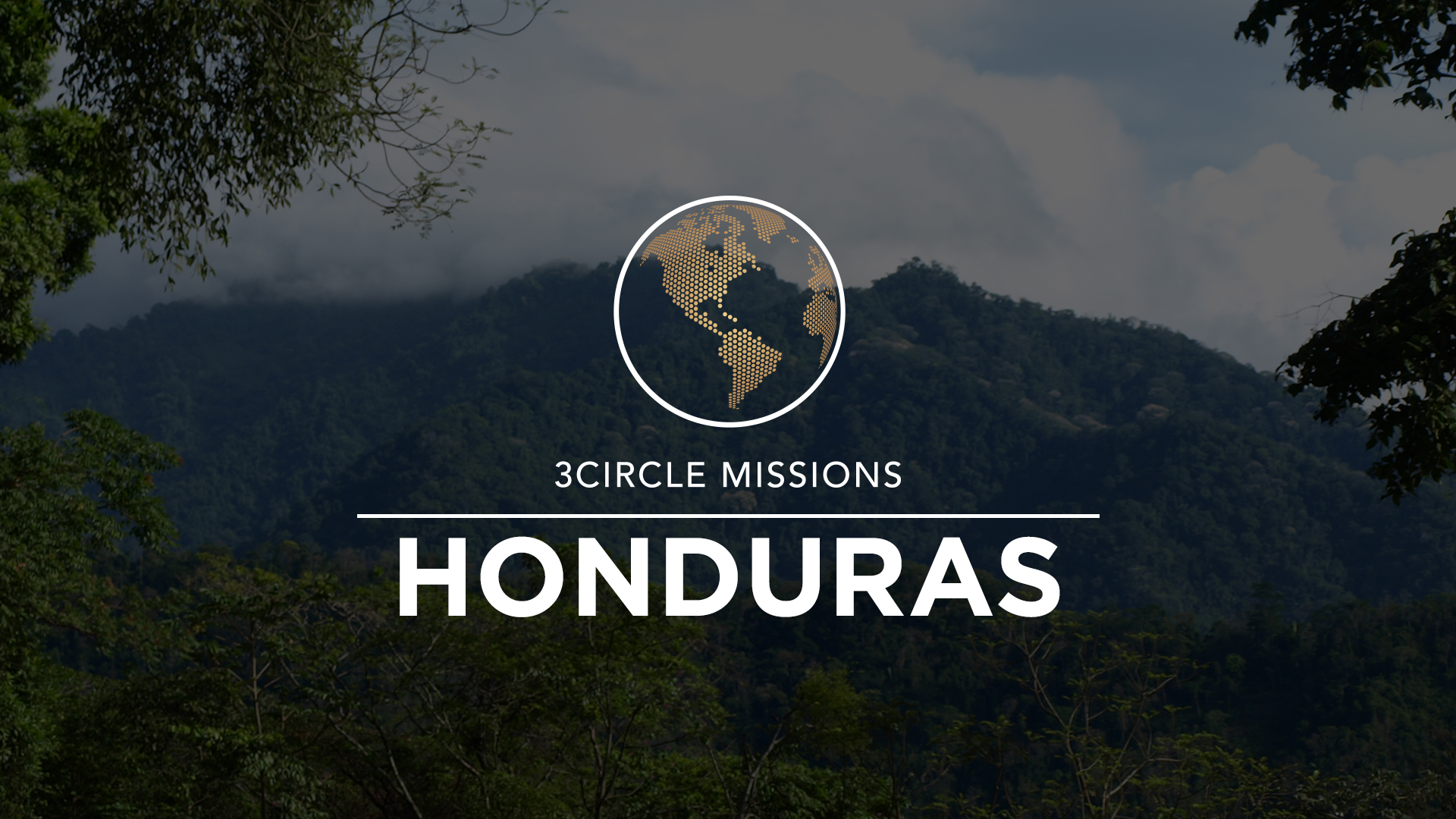 Honduras Missions | COVID-19 Updates
April 29
---
By: Nicole McMorris, serving in Honduras
I had only been in Honduras a month before the global pandemic started making headlines in the US, and then a few days later in Honduras. I was still in the honeymoon/adjustment phase of things and quickly had to make some more adjustments. Things here are similar to what has been described in the US, but with a little "3rd world" flare.
Very soon after the first case was documented in the country's capital of Tegucigalpa, the government implemented a lockdown with curfew. No one out after 6pm. They closed the country borders. Everyone was ordered to stay home and only travel when absolutely necessary. As cases grew, the lockdown did too. There are roadblocks setup by police and military officials between the main villages blocking travel from one village to the next. At these check points each individual has to get out of the car and be sprayed with what I'm told is iodine and water in some places and alcohol and water in others. The outside and inside of each car is sprayed as well as the bottom of shoes, hands, and clothes. Public transportation, which is the way most travel here, is shut down. Most families don't have a car or a motorcycle. Out here, in the rural area, the few cars they have aren't reliable enough to go far. Shortly after that, cases were still growing, so all businesses were ordered to close except for banks, supermarkets, small village stores, and medical facilities. Travel was restricted and is based on the last digit of your passport or ID, and is originally only allowed on Monday, Wednesday, or Friday. They just changed that to decrease the numbers out at one time, so those with ID ending in 1 or 2 are allowed to travel on Monday, 3 and 4 Tuesday, 5 and 6 Wednesday, 7 and 8 Thursday, and 9 and 0 Friday. No travel is allowed on Saturday or Sunday outside of essential employees that have to have documentation from their employer, be a medical professional, or a government official. They continue to add new rules weekly. Everyone is expected to wear a mask in public. All hands and shoes are sprayed with alcohol solution before entering any business. The government was talking about potentially lifting the lockdown Easter day, but now extended it to April 19.
So, what does this really look like? I live in a rural area of Honduras at the base of the mountains. On a good day, there are several families struggling to make ends meet. Many are seeking work day to day rather than having steady jobs. In this area, the majority of people are not working right now. There's no PTO or unemployment to cash in on. There is no savings to tap into. There are many families struggling to get food. Most families walk to a nearby pulperia (small store in someone's house with basic supplies and food items) to do their grocery shopping then buy the rest of their food off trucks that drive through the villages selling different things: fruit and vegetable truck, clothes truck, cleaning supplies and basic medicine truck, etc. These trucks aren't allowed to go out right now, and the pulperias are running out of supplies and many don't have the ability to go to a supermarket to restock due to lack of transportation. Many of the major delivery trucks aren't bringing supplies to the rural area anymore. People are having a difficult time getting food as well as daily medications. There aren't many pharmacies in this area. Some are closed and the others have run out of many meds. Many of the healthcare clinics in the area are closed. I cut clinic hours due to the lack of patients related to the lack of travel. I'm constantly trying to figure out the best way to run clinic here to protect all my patients, as well as my staff.
What are we doing in all this? I run the clinic here in Lizapa which is part of a ministry started by Mrs. Sheila Amick. Mrs. Sheila, Pastor Miguel, and I are accessing the needs of the community and helping as best we can. We compiled a list of families that we know are struggling to get food or simply have none. Pastor Miguel goes to the grocery store every time he can travel to gather food for these families. We separate the food into individual family bags then he and my translator, Luis, deliver the food to the various families. From a clinic standpoint there are several people running out of medications. I give them an adequate supply of the medications I do have in stock and I'm looking for ways to get my hands on a few I don't have. Milk is getting more difficult for mothers to get for their young children, so I've supplied milk for some. Milk is not only scarce but expensive making it a difficult item to get right now. As a ministry we are doing our best to provide as much as we can to those who need it. The people in the village here are very upset with the government for not doing this. There are rumors that this area was overlooked while some areas received money and food. I don't know for sure. All I know is God shows us needs and gives us means to provide.
Like I said, I was already in an adjustment phase. I'm not fluent in Spanish so that makes things more difficult. I'm trying to figure out what the government says I need to do vs what the village people are saying I need to do. Some think I should have on full surgical gear just to walk down the path from the clinic to the feeding center though I don't get close to anyone. I've been social distancing my entire life so that aspect isn't new to me. My receptionist was told she needed to wear her hair up when passing through the checkpoint so she doesn't spread it, and I need to wear a mask even when I'm miles away from others so I don't spread it. There's a lot of fear and ignorance, so I'm doing my best to educate those that I can while trying to maintain my sanity. I rarely go out. I live in the back of the clinic so in a 2 week period I might leave out of the gate once. I'm pretty isolated. Those who have lived far away from your friends and family know there is always a pull from home. A few people close to me are battling coronavirus. One's sister died and his brother is fighting for life. I have a few old coworkers battling it. One lost her husband due to the illness. I worked in the ER, so I have several old coworkers and friends on the frontlines dealing with it. My sister and brother in law are nurses on the frontlines so my mom and dad have my niece and nephew which has been interesting to watch from a distance. No one is immune to this thing. We might not be sick, but we're all feeling the effects of coronavirus in some form or fashion. Some days I sit and think, "man this is tough stuff." I was recently reminded of a devotion I did back in January. The same God that sits with us on the mountain high is the same God that walks with us/carries us in the valley low. We must remember that. We have to remember the times He has provided for us. We need to remember the times he's healed us. We must remember the times He's carried us. He did it before. He'll do it again. He's the same God, unchanging!!!
---
Subscribe for blog updates
Stay connected with 3Circle's mission updates!