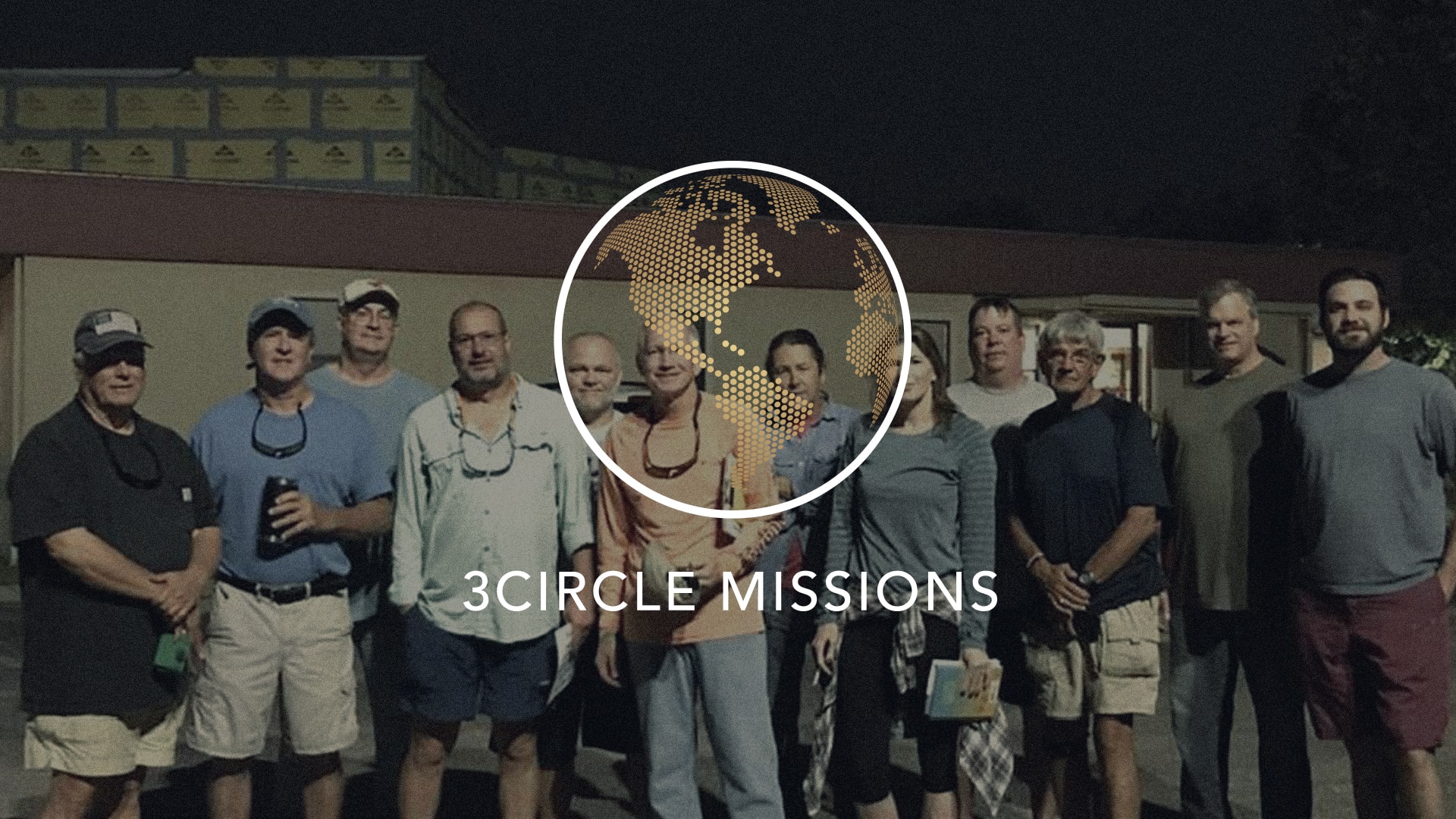 IN THE EYE OF THE STORM
---
As you read this blog, another team from 3Circle Church will be serving in the Mexico Beach area of Florida. The devastation from Hurricane Michael is a heart-breaking reminder of how bad things can be during and after a tropical storm. Houses are destroyed, debris is scattered, trees are snapped in two as if they were tooth picks, and the smell is putrid. Honestly, it's just a bad situation. The residents walk around in a daze wondering where to start. Worst of all, lives have been lost and families are in deep mourning. One grandmother told me how they decided to stay with their grandchildren in a business warehouse. As the storm surge started pouring into the building, they had to start climbing higher and higher on shelves as the water rose. At one point, the grandson looked up at his grandmother and said, "Granny are we going to die?" That's when she began to pray, as loud as the wind outside, for her family to be spared - and they were. There were a lot of those prayers during the storm! Now, we have been given the opportunity to walk into this heavy debris of the storm and be the hands and feet of Jesus. I wish you could have been with us as we nailed tarps on roofs, dragged debris from yards, or pulled storm-soaked furniture from houses. I wish you could have been with us as we handed out the gift cards that so many of you provided. There was shock that our work was free. There was an even greater shock when we gave out the gift cards. There were tears of gratitude that I will never forget. Our work in places like Mexico Beach and Panama City is not what we have to do, it's what we get to do, because it's what Jesus would do! Thank you for being such a loving, caring, Jesus-following church. You are making a difference!
---
Subscribe for blog updates
Stay connected with 3Circle's mission updates!