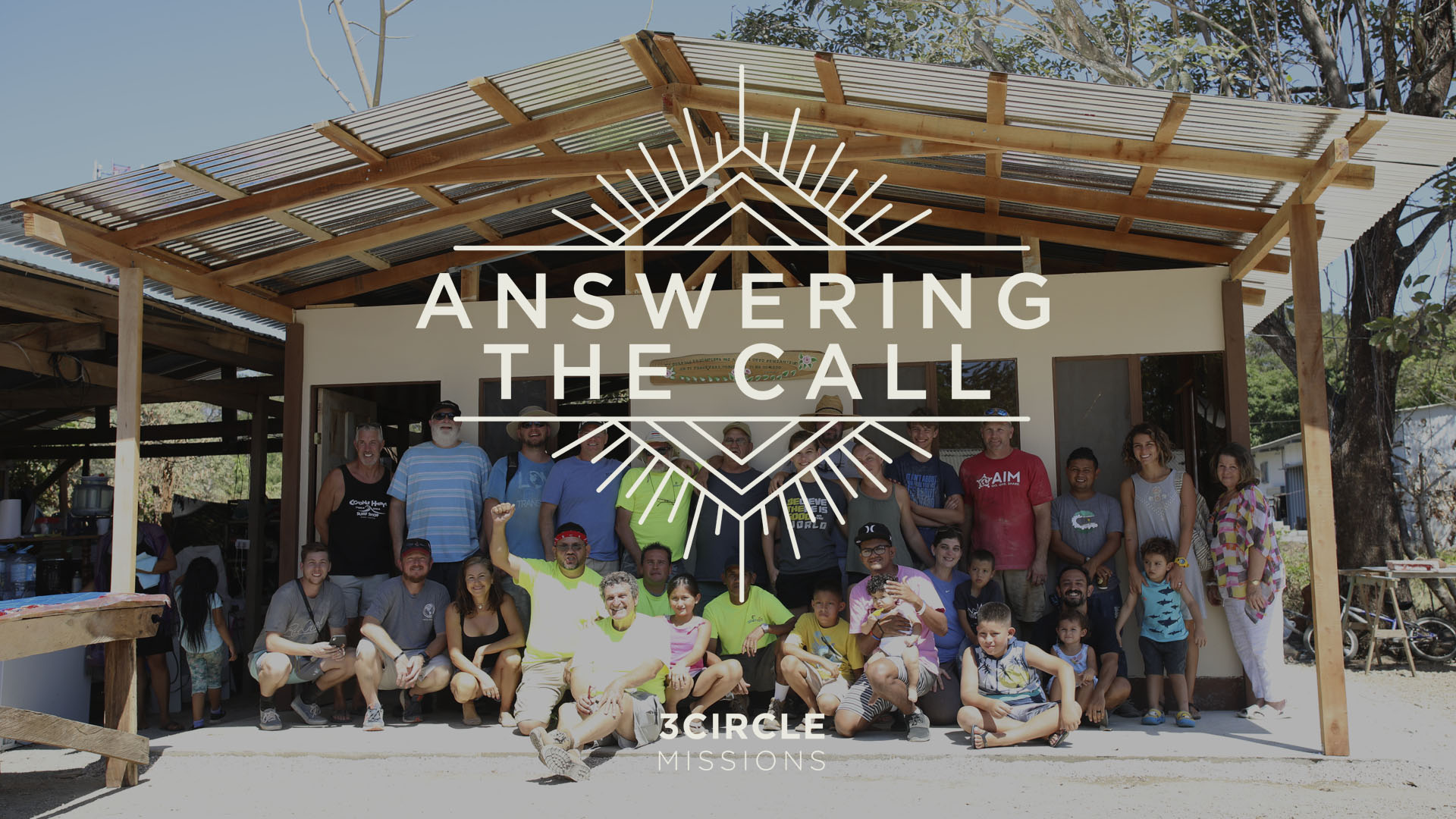 Nosara, Costa Rica: Christy Fiedler
---
As I boarded the plane in Pensacola to start my trip to Liberia, Costa Rica, with an ultimate destination of Nosara, Costa Rica, an overwhelming sense of gratitude grew in my heart and my excitement intensified - for our trip, our team, the community we would be serving, the local church we'd be attending, the family we'd be working alongside, and most importantly, the chance to see God's love in action.
After finding my seat next to my daughter, I prayed for what God had in store for our team once we landed, asking Him to prepare our hearts and minds to focus on Him, and that our actions and speech would glorify Him. While I prayed, the picture of the mother and her 3 children we'd be serving flashed through my mind. The entire flight, I prayed over her and her children. I prayed for their safety as we served in their community, for them to experience a home built out of love, and to continue to feel the love of Christ long after we left. I longed for her and her family to feel the truth of Matthew 5:16, "In the same way, let your light shine before others, that they may see your good deeds and glorify your Father in heaven." I prayed that while we were there with her, and even after we left, she would see God through our actions, and she would glorify Him.
We landed in Liberia late in the evening, and I was overtaken by a wave of emotions; I was back in the country where I first started missions and where a piece of my heart still remains - Costa Rica. This country is a melting pot for your senses and emotions, from the beauty of watching stunning sunsets, to taking a hot van ride down long dirt roads, to find broken down homes with no water and no electricity. Yet, a smile and a warm welcome are never in shortage.
The anticipation of being called to serve Him and share the experience with believers, regardless of the language barrier and cultural differences between us, seized my heart in gratitude! I was all in and ready to be used.
On Sunday, our team attended the English service at Casa Vida, and you could feel the presence of the Holy Spirit amongst all the attendees. It was so powerful; I attended the Spanish service that evening. The worship was moving, and Pastor Dani's teaching was food to my soul.
On top of this, Maria, Dani's wife, shared news that made my heart smile. Once a week, Casa Vida would be transporting 7 children up the mountain to the newly enclosed children's area on the church property to help further their education. While there, the children will also experience the love of Christ, thanks to one of the church members who has volunteered to lead this new project. This is a huge deal, as education customarily ends at 6th grade for children in Costa Rica, unless their families can afford the fees associated with continuing education, and arrange transportation to and from school. This was an answered prayer for me personally, as I've been praying for one such young lady who impacted my life on my first trip up the mountain. She will be part of the initial group who gets to further their education and learn more about Christ's love. She has amazing potential, and I'm so excited to see how she flourishes from this!
We also learned the names of the mom and her children we would be serving: Irene – mom, Jose – 11, Josue – 9, and, Adrain - 4 ½. This is the family I had felt called to pray for on our flight over! We then met Maximo, one of the home build leaders, who briefly explained the upcoming weeks' events.
Once service ended, we didn't hesitate; we were off to work moving precut wood from the lumber yard to the prep site. As the days went by, we worked as a team with Maximo, Manuel, and Carlos building and painting wall panels, creating and painting window panels, and assembling the basic home construct. The days were humbling yet exhausting. Each nail hammered into a board, each paint brush stroke, each wall installed, screen stretched, or glass used for windows, was a labor of love, hint of hope, and representation of His grace and mercy. I truly felt God's Word being shared through our actions," We remember before our God and Father your work produced by faith, your labor prompted by love, and your endurance inspired by home in our Lord Jesus Christ." (1 Thessalonians 1:3)
Mid-week we attended a Spanish praise and worship night at Casa Vida, the first worship service with electricity in the main and children's area. With deep adoration for all He's done for Casa Vida, the best part was to see the property lit for services and to feel His powerful presence during worship. Language barriers didn't matter - we were there to humbly kneel at His feet and worship Him.
Quicker than expected, the day came when the house was complete and ready to be presented to the family. Our hearts overflowed in appreciation and our eyes were transfixed on the fruit of our labor, completed only by God's strength and provision, and enabled solely by followers of the Almighty. After all finishing touches had been done, the home was complete. Irene had a home, and the boys were blessed with new bunk beds and mattresses.
During the dedication ceremony, the family was presented a Bible. My heart was full, and there wasn't a dry eye as we listened to Irene thank Jesus for blessing them, our team, and Casa Vida for being God's hands and feet. Then Josue spoke, and it hit me that he truly understood what we were there for - not just to build a home for his family, but to spread the love and grace of Jesus. They received a home, but also were given a glimpse of His unconditional love, offered hope, and the chance to change the trajectory of their entire community.
My prayer for Irene and her boys is that they open The Word, read it, and allow it to penetrate their hearts, creating a personal relationship with Him. I pray that our short time spent with them will forever impact their lives and the lives of the people in their community.
The life of a missionary is humbling and rewarding, and oftentimes, tiring. He calls us to follow and trust Him into a deeper, more meaningful life, such as the one given to Irene and her boys. Answering the call to go, serve, and love means leaving your schedules, communities, and comfort zones behind to meet people who are different socially, economically, ethically, and spiritually. It's a choice that, once made, you'll never regret.
There are many words to describe the week, the emotions felt, and sights seen. But, there's only one word that comes to mind to sum up my experience: incredible. I couldn't sleep on the way home; I just sat in my seat in awe, reminiscing over every person we met, trying to soak in everything we experienced, and marveling at all God accomplished. It's a trip I'll truly never forget, and a place that will forever hold a piece of my heart!
---
Subscribe for blog updates
Stay connected with 3Circle's mission updates!